Through wkrm, a student run, faculty led design studio, I was able to work on a semester long project to design this book called "My Shakespeare Year," a story by Zachary Taylor about a middle aged man who goes through depression and self discovery through Shakespeare therapy.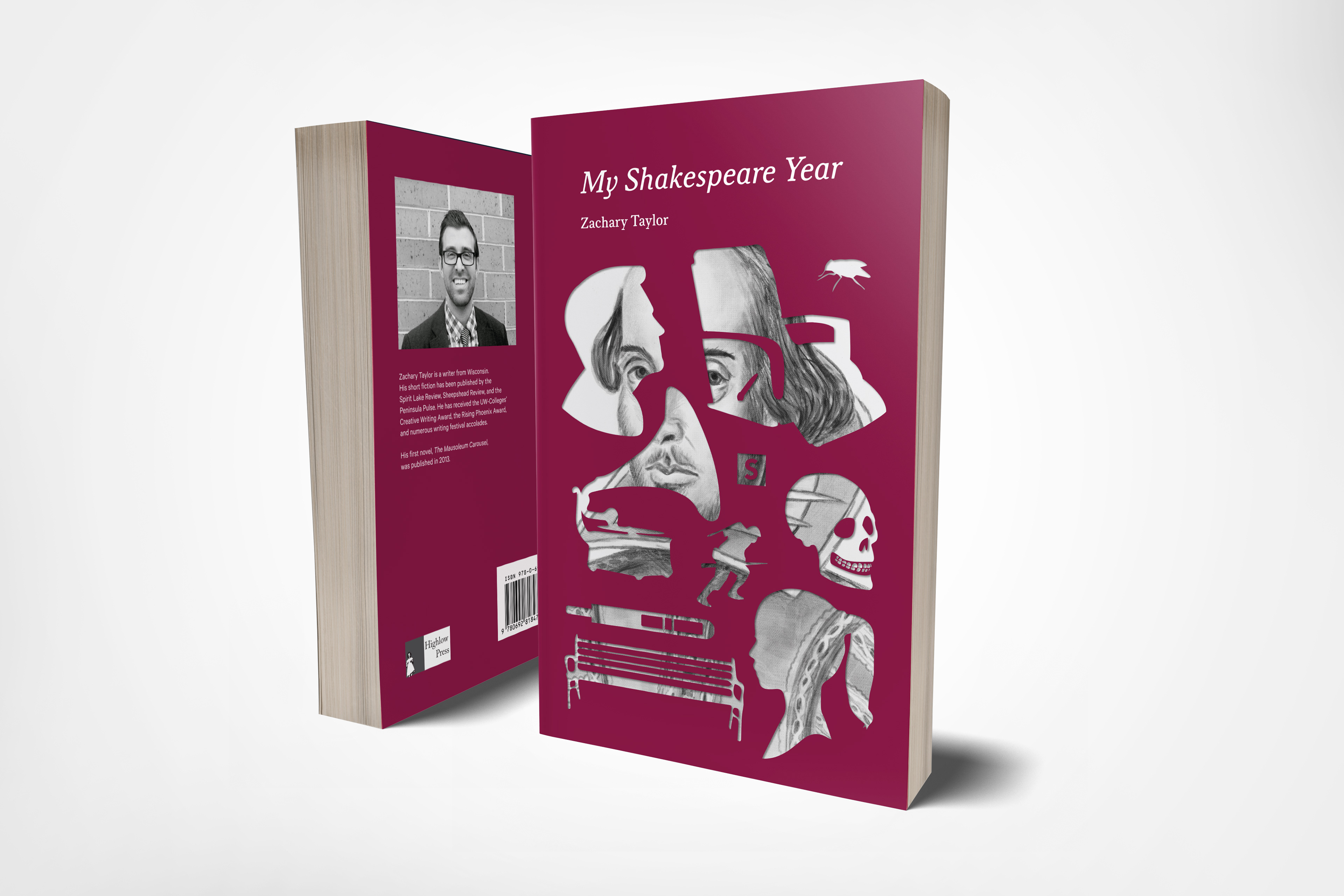 The cover is a collage of the most essential objects that signify important events in the book, backed by a portrait of Shakespeare who is the omnipresent force throughout the corse of this novel. 
This project was worked in collaboration with Saha Fishman, and headed by wkrm director Jiwon Park.